Georgia, founded as a small state more than 3000 years ago, is one of the oldest and first Christian countries in the world. It is bounded in the north by the high mountains of the Great Caucasus, which separates the country from Russia, and in the west by the subtropical, palm-fringed shores of the Black Sea, making it one of the most geographically diverse countries. It also shares a border with Azerbaijan in the southeast and Armenia and Turkey in the south. Georgia is teeming with unique castles and centuries-old stone fortresses, all tucked away in nature and untouched by human technology. One of Georgia's most notable characteristics is that its tourist attractions are only a few hours apart. The country has a total area of 69 700 square kilometres and a population of 3 993 680 people. Despite the small size, Georgia has approximately 26060 rivers and more than 40 nature reserves on the territory.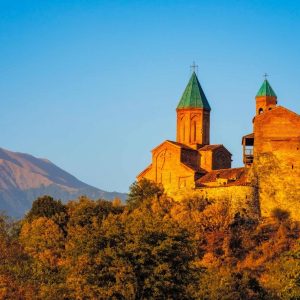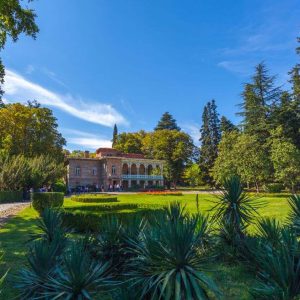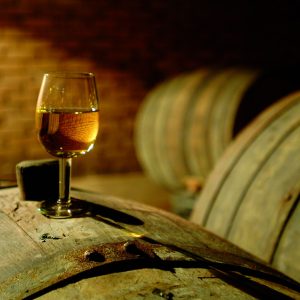 Georgian is the country's official language, and it has its own unique writing system. The ethnic composition of the country is roughly 87% ethnic Georgians, 6% Azerbaijanis, 5% Armenians, and 2% other ethnic groups such as Greeks, Russians, and others.
Georgia was one of the first countries to convert to Christianity in the fourth century AD. Although the majority of the population is now Christian Orthodox, the country still has active Catholic churches, mosques, and synagogues. Georgia now has a number of historic and new Christian churches, some of which are designated as UNESCO World Heritage Sites.
The culture of Georgia is as diverse and rich as its geography. It has evolved over the centuries, providing a strong sense of national identity that has contributed to the preservation of Georgian distinctiveness among the other countries in the region. One of the most significant cultural achievements are Georgian folk dances, full of action and emotion, and the world's unique polyphonic songs. This music evolved independently of Europe and Russia, and it has its own music system and pitch range. Georgian polyphonic music has been listed on UNESCO's list of world intangible cultural heritage since 2001.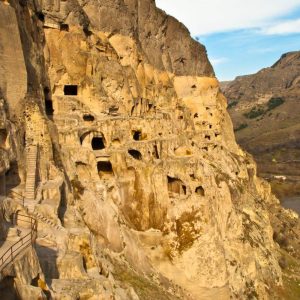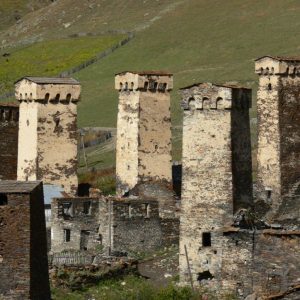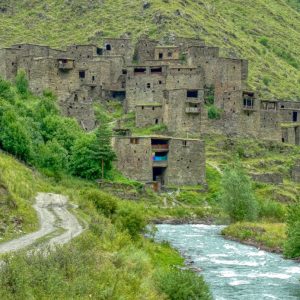 Georgian hospitality is the foundation of its culture and prehistoric traditions, which are still practiced today. A typical Georgian family lives by the idea of a well-known Georgian proverb: "Every guest is a gift from God." A Georgian feast known as "Supra" is a good example of Georgian hospitality, in which celebrating with guests and serving them Georgian wine and cuisine is considered a great honour. The main component of "Supra" is the "Tamada," a person appointed to lead the feast and make toasts.
Georgia has one of the oldest and finest winemaking traditions in the world, dating back to 300 BC. In 2013, UNESCO inscribed the Kvevri winemaking method on its list of intangible cultural heritage. Georgia is home to over 500 different endemic grape species. Saperavi, Kindzmarauli, Rkatsiteli, Tsitska-Tsolikauri, Khvanchkara, Usakhelauri, Chinuri, Ojaleshi, and other Georgian wines are already well-known around the world.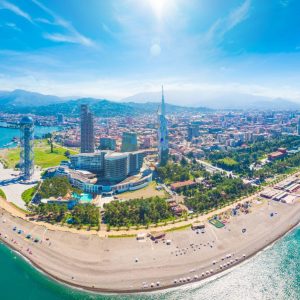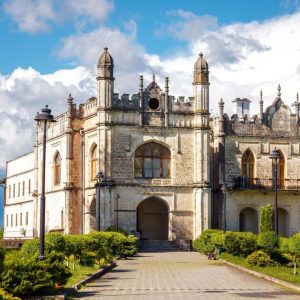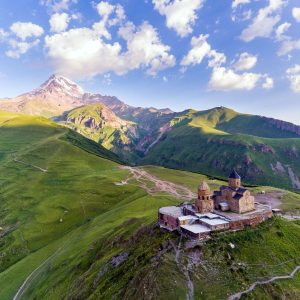 Georgian cuisine is rich, diverse, and super famous among all visitors. In addition to the delectable meat dishes, Georgian cuisine also offers a variety of mouth-watering vegetarian meal options. Perfectly balanced Georgian spices make every meal unforgettable. The fact that makes Georgian cuisine more appealing to visitors is that each region has its own distinct dish to sample. The most popular must-try dishes of Georgia include Khinkali, Khachapuri, Mtsvadi (barbeque), Pkhaleuli with Mchadi, Satsivi, Churchkhela, and others.