Armenia is one of the world's oldest countries, with a 3000-year history and a rich culture and traditions. It is situated in the South Caucasus region, bordering Georgia to the north, Turkey to the west, Iran to the south, and Azerbaijan to the east. The country has a land area of 29,743 square kilometers and a population of 2 986 100 people. Armenia's beautiful landscape includes many high mountain ridges, forests, dormant volcanic mountains, open valleys, and so on. It protects a collection of medieval monasteries as well as other ancient architectural monuments.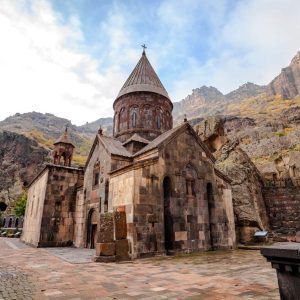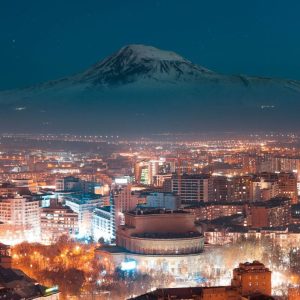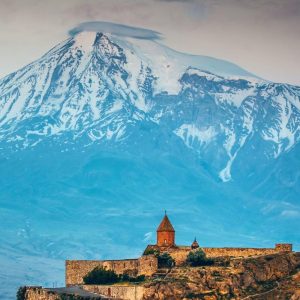 The official language of the country is Armenian. It has its own writing system, the Armenian alphabet, which Mesrop Mashtots introduced in 405 AD.
Armenians constitute 98.1% of the population, Yazidis account for 1.2%, while Russians only 0.4 %. Assyrians, Ukrainians, Greeks, Kurds, Georgians, Belarusians, and Jews are among the other minorities as well.
Armenia was the first nation to adopt Christianity as a state religion, which occurred in AD 301. The Armenian Apostolic Church is the official name of the Armenian Church. The majority of the population is Christian, and more than 93% of Armenian Christians are members of the Armenian Apostolic Church, a form of Oriental Orthodoxy. Several churches and monasteries in Armenia are now on the UNESCO list of world heritage sites. And the cathedral of Echmiadzin, built in the sixth century, is regarded as one of the world's first official Christian churches.
Along with an ancient history, Armenian culture has become rich and distinct over the centuries. Armenian dance and music are important aspects of their culture. They are extremely rich, as well as one of the oldest and most diverse in the Near East. Armenian dance dates back to the 5th to 3rd millennium B.C., and scenes of it can be found on rock paintings in Armenia's mountainous regions. Armenian music is also unique with its distinct melody and rich sound. Many songs were written by people about their daily lives and sung by folk singers known as Gusans. It has brought new forms of music in recent years, but it still maintains a traditional style.
Another important aspect of Armenian culture is carpet weaving. Since the second and first millennia B.C., it has been present in the daily lives of Armenians and has become an inseparable part of the national arts. Armenians created one-of-a-kind ornaments using natural dyes and materials such as wool, silk, and cotton. Tourists can now see or learn more about carpet weaving at the "Mgeryan Carpet Factory."
Another distinctive feature of Armenian culture that later became a national symbol is the "Khachkar," also known as an Armenian cross-stone. These stone-carved outdoor steles served as memorial stones as well as relics, facilitating communication between the secular and divine. Khachkars were inscribed on the Representative List of Humanity's Intangible Cultural Heritage in 2010.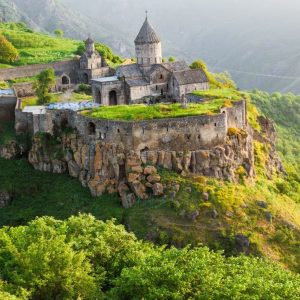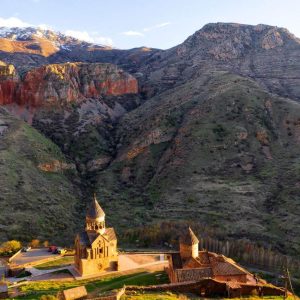 Armenian cuisine is as old as its history, with a wide range of flavors. It serves a variety of vegetarian and meat dishes that are seasoned with different herbs and spices. Food, in general, is an important part of Armenian culture; it is a way to spend time socializing with family, friends, and even strangers. Armenians are always prepared and ready to set the table for unexpected guests in seconds. Spas, Khash, Khorovats, Dolma, Tjvjik, Sevan Trout called Ishxan, and, of course, the famous Armenian flatbread – Lavash – are must-try dishes when visiting Armenia. Armenia has a variety of desserts to offer, including Armenian Gata, Honey Baklava, Sweet Sudjukh, dried Peaches, and Alani.