Georgia – Cradle of Winemaking 
Georgia is recognized as the birthplace of the first wines. Archaeologists discovered grape seeds over 8000 years old in clay vessels, tracing the world's earliest developed viniculture back to these lands. For centuries, Georgians have used the ancient winemaking technique, which implies wine fermentation in Qvevri. Qvevri is a clay vessel used for storing and aging wine. The first known Qvevri dates from the seventh century BCE (early Iron Age). Qvevri's shape evolved over the years, reaching its current form around the 4th century C.E. Qvevri is now regarded as Georgia's national symbol.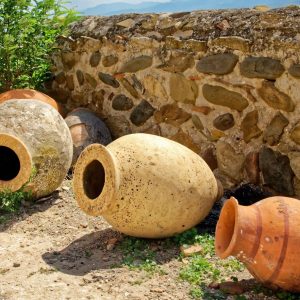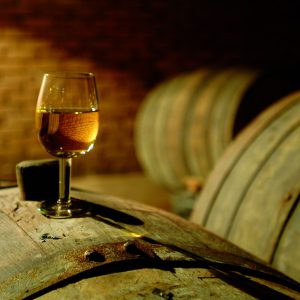 The importance of wine to Georgians can be seen in different fields, including traditional Georgian arts, songs, and poetry. In 2013, UNESCO designated this unique Georgian winemaking method as an Intangible Cultural Heritage of Humanity.
Georgian lands now grow over 500 grape varieties. Georgia's diverse landscapes and climate zones create ideal conditions for producing one-of-a-kind wines. Georgia's wine regions are Kakheti, Racha-Lechkhumi, Guria, Imereti, Samegrelo, Kartli, and Adjara, each of which is famous for its own varieties, such as Saperavi and Rkatsiteli wines from Kakheti. Aleksandrouli, Usakhelouri, and Mujuretuli are grown in Racha-Lechkhumi and Ojaleshi in the Samegrelo region.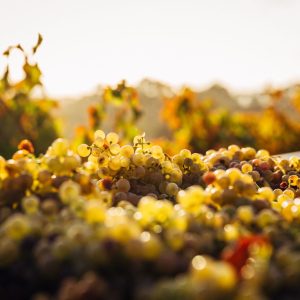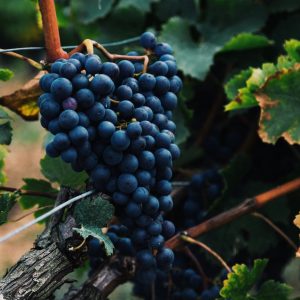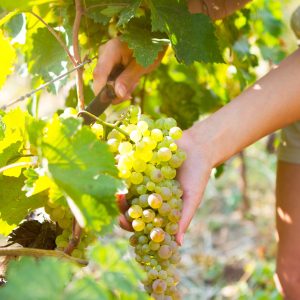 Georgian wines gained popularity around the world in recent years. We can now say that Georgia holds a leading position in wine production. Every year an increasing number of tourists visit Georgia to sample local wines at traditional wine cellars and even participate in the winemaking process.
Rtveli
When discussing Georgian wines, it is also necessary to mention the traditional harvest festival known as Rtveli. Rtveli is an annual celebration held at the end of the agricultural cycle when grapes are harvested and wine is made. Rtveli is typically held in late September or mid-October, depending on the region. During this time of year, relatives gather in their ancestors' homeland to participate in Rtveli. Guests who are interested in the process are welcome to join.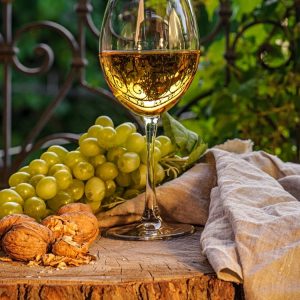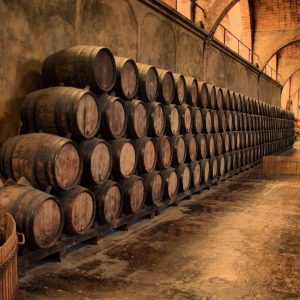 After all the hard work on the vineyard, everyone gathers at Supra, a traditional Georgian festive table. They enjoy the rest of the day by tasting delicious Georgian dishes and wine while listening to Georgian folk songs. [/vc_column_text][vc_empty_space][/vc_column][/vc_row]